ECCO Outlets takes DriTan™ to the next level
A few years ago, ECCO introduced part one of our innovative DriTan™ technology - a step in the tanning process that results in clear improvements on all relevant parameters: water and energy, chemicals, waste water, and sludge. While DriTan™ 1.0 has already challenged traditional thinking in the tanning industry, ECCO's path towards completely water-free tanning continues.

DriTan™ 2.0, which builds on the original DriTan™, enables ECCO to reduce the use of chemicals and thereby the generation of solid waste on a larger scale while using less energy. With DriTan™ 2.0, ECCO applies a principle which has always been important to us, appreciating the value of the world's pristine natural resources and applying only what is absolutely necessary to produce premium quality leathers.

Pioneers in a trade with ancient traditions

The key ingredient in the recipe for disrupting traditional tanning is a deep, genuine passion for leather.
"The advances we make in terms of improving the environmental performance of our procedures are only possible because we have a diverse team of experts who, each within their line of work, has a profound respect for and knowledge about leather. To me, leather is actually a prime example of upcycling and fits the principles of circular economy. We start with something that's a leftover material from the meat and dairy industry. And by the time we're done with it, we have this beautiful, durable, and premium material in our hands. It doesn't get any better than that," says EVP Global Production Panos Mytaros.
The team behind DriTan™ and other leather innovations spans several organisations and geographical areas. And that's a strength. True to ECCO's DNA, real innovation comes when experts work together across their subject areas. Science, tradition, craftmanship. That's where the magic sits. 

According to CEO Steen Borgholm, the sustainability agenda will continue to drive innovation in ECCO, also going forward. Therefore, we are working on multiple projects to lower our climate footprint and challenge the industry towards a more sustainable way of working.
"At ECCO, we have a unique opportunity to be frontrunners in our industry because we own and control the entire value chain. We don't have to convince anyone.  We just do it, because we believe it is the right thing to do," concludes Steen Borgholm.
DriTan™ 2.0 has already been fully implemented at our tannery in Indonesia, and we are now in the process of implementing the technology in ECCO's other tanneries.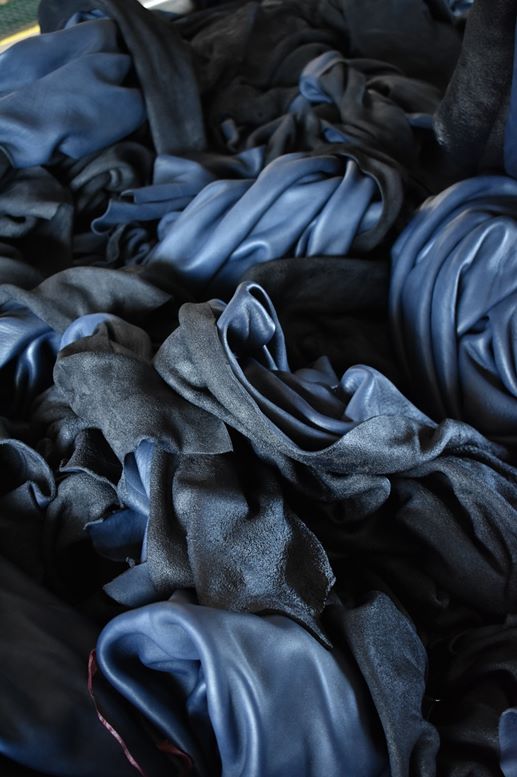 You can find more information about ECCO's work with the environment and corporate responsibility at group.ecco.com/responsibility
About ECCO 
ECCO is one of the world's leading shoe brands, combining style and comfort. ECCO's success is built on top-quality leathers and innovative technology. ECCO is a highly responsible company that owns and manages every aspect of the value chain from leather and shoe manufacturing to wholesale and retail activities. ECCO's products are sold in 89 countries from over 2,180 ECCO shops and more than 14,000 sales points. Founded in Denmark, ECCO is family-owned and has been moving people since 1963. The company employs 21,400 people worldwide.
---